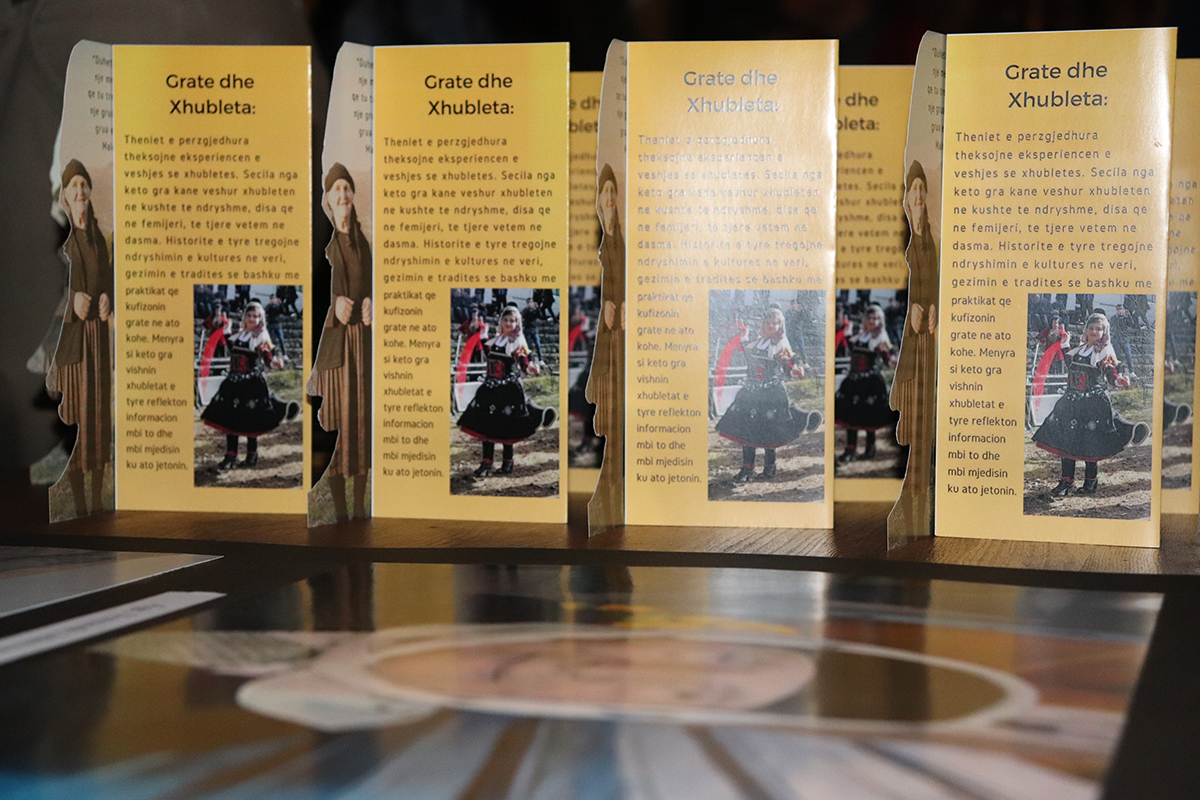 The Xhubleta project
In the framework of the project launched by GO2 Organization with WPI – Worcester Polytechnic Institute, Boston on the unique costume of the Albanian Alps, The Xhubleta, were organized some field trips over the areas of North Albania. There was field work conducted in a variety of villages including Shllak, Vermosh, Reç, Theth, and Tamare, occurring from mid-October to early December 2018. The goal of this project was to understand and document the changing experience of women in northern Albania over the past century, using a traditional garment, the Xhubleta, as a lens to see into their lives. Women no longer wear the Xhubleta in everyday life, but it is still an important cultural artifact worn on special events and passed down matrilineally. The interviews with elderly women in rural areas with personal ties to the Xhubleta allowed giving voice to their stories. The students found contradictions surrounding the various cultural meanings assigned to the dress, with women's subjugation under patriarchal customs co-existing with women's pride in wearing it.
On December 10th, 2018, the team presented the first research phase on the unique garment of the Albanian Alps, XHUBLETA, a gathering taking place at the Destil Hostel in Tirana.
This project was implemented through the collaboration of experts on the subject, as Fatmir Juka at the Shkoder Historical Museum, Rita Shkurtaj, Azgan Berhami, and Professor Hamza. Representatives of GO2, Ms. Sonila Hasaj, Ms. Eltjana Shkreli and Mr. Irhan Jubica together with the students of WPI Bostron, Tina Barsoumian, Erin Conneilly, Garth Hull, Ed Krawczyk, Leslie Dadson and Robert Hersch were the team working on this project, as a stepping stone in a campaign to get the xhubleta recognized as a cultural artifact by UNESCO.